As a designer for Toyota and Lexus, I created custom emails to announce the launch of each new vehicle. Here is a small selection of the work I designed for these product launches.
Toyota.com wants to links dealership availability in real-time with offers, while shopping online. We created the UX/UI to send viewers online down the purchase funnel to be able to purchase at the local dealer.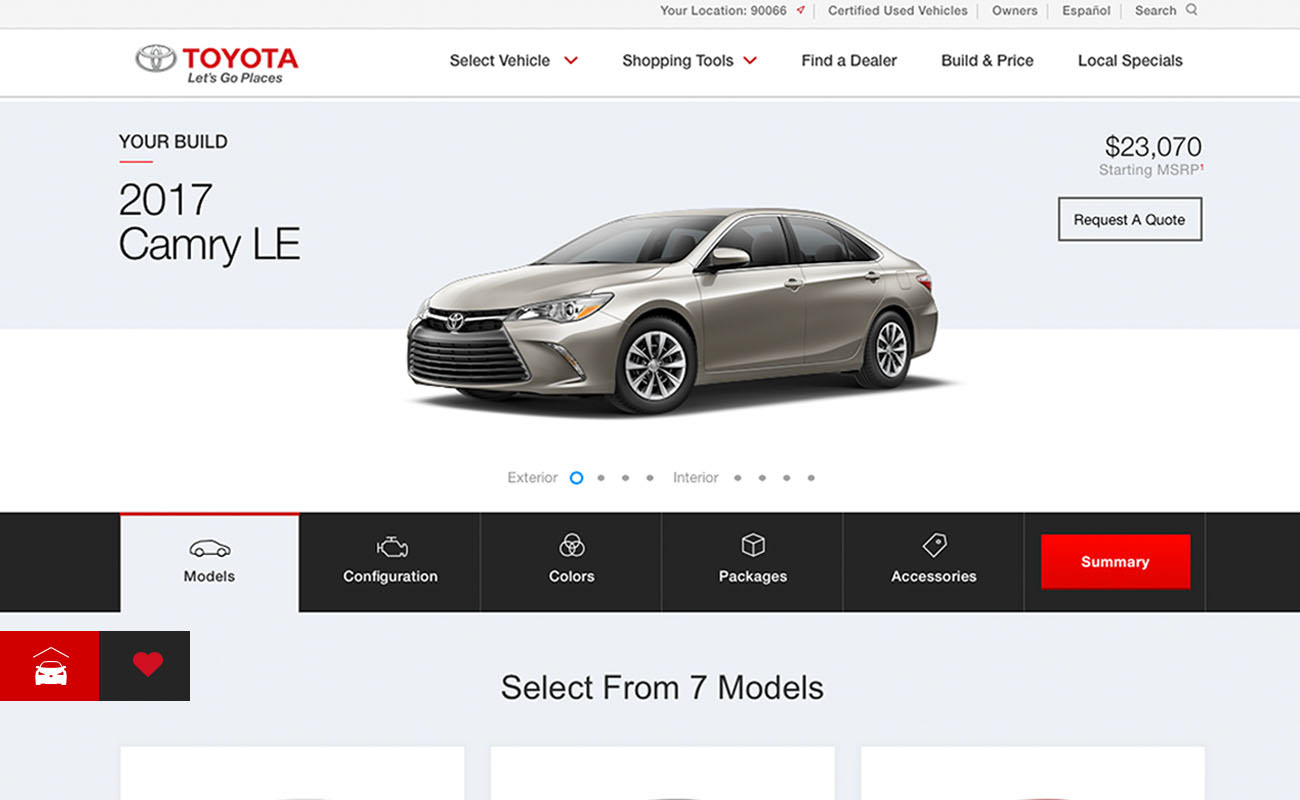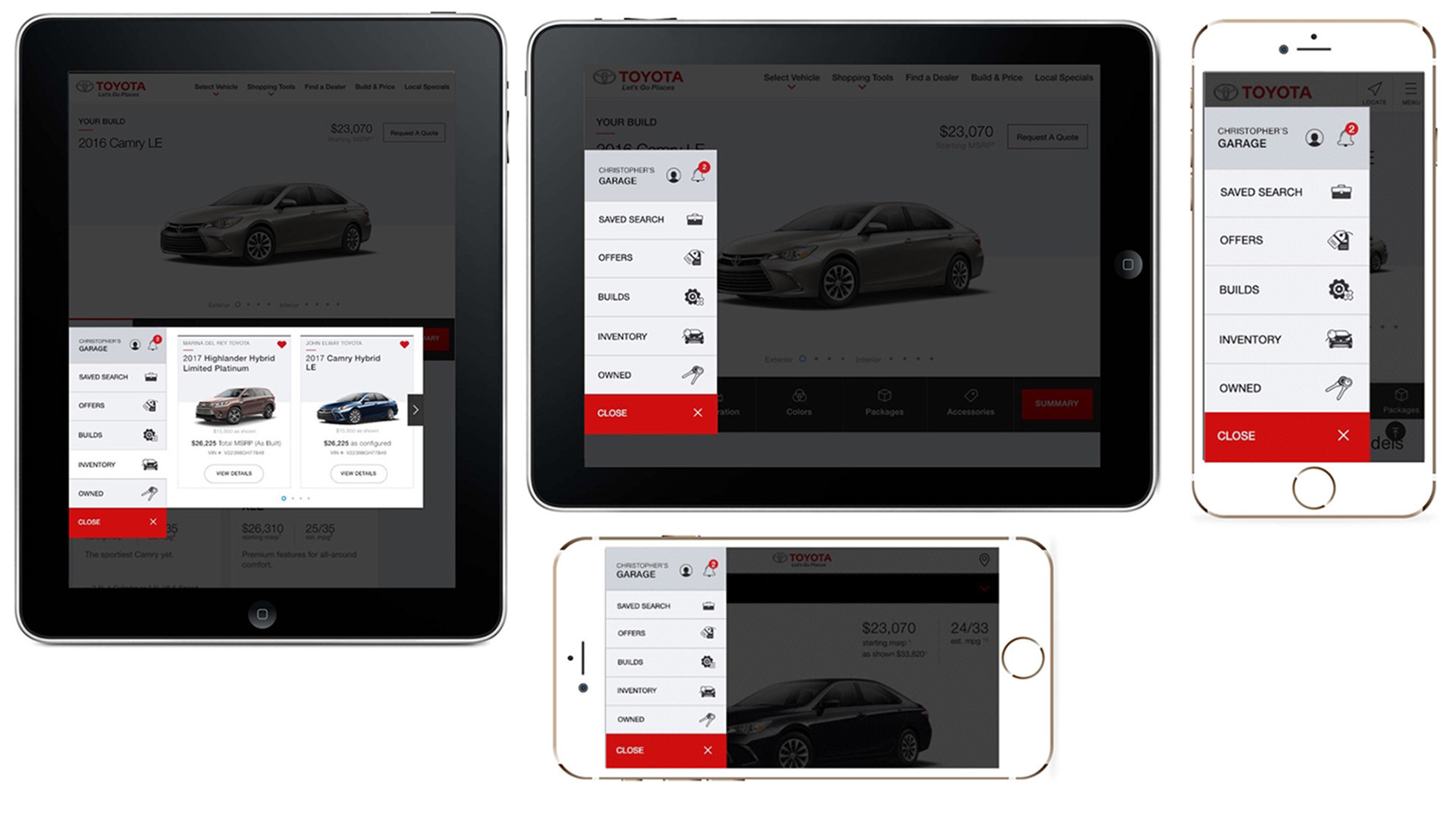 Connected Technologies
As part of my work for Toyota.com, I designed the UX/UI to seamlessly link real-time dealership availability with offers, making it easy for viewers to purchase their desired vehicle from a local dealer while shopping online. The streamlined purchase funnel ensures a smooth customer journey.
Next, we designed email and print templates that could be used for both Lexus and Toyota brands, incorporating dynamic text, color, images, and styles to create a distinctive look and feel.

When feasible, we incorporated animations into our digital communications, which I personally designed using After Effects and Premiere.